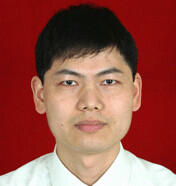 美国一名先心病患儿的治疗经历
When our daughter was born, she appeared quite healthy. On her sixth day of life, she went into congested heart failure. After an agonizing night at the hospital, we were told she was being transferred to another hospital in Connecticut. At this point, she was intebated and flown by Life Star to the hospital. It was there that we were told she was very, very sick. Her diagnosis was hypoplastic left side of the heart. They recommended that we "let her go" because the quality of life would not be very good. They told us they could not perform surgery on her and if we wanted to pursue surgery we should go to Children's Hospital in Boston. They stabilized her and flew her to Children's Hospital the next morning.
We were very frightened. We were so afraid of losing her. Our primary nurse made all the difference in the world. The doctors and nurses were always honest with us- never giving us false hope but at the same time having us keep our hope. After the team of doctors checked her out several times, they diagnosed her with Shone's Syndrome. Shone's is multiple anomalies with the left side of the heart.
She was extremely sick and they performed her first surgery, a co-arctation, within 36 hours. We were very nervous but we knew this was the only chance she had. We had her in the right place with the best doctors in the world. We prayed a lot. As it turned out, this was only the first surgery of many. Unfortunately, she wasn't able to extebate for several weeks. All the while she was being fed through a nasal tube. When she finally did extebate, she was transferred to a hospital near our home in Connecticut.
After two weeks she came home. Within days, she went into congested heart failure again and ended up back at the hospital in Connecticut. She was intebated and transferred to Children's Hospital in Boston. The doctors decided to repair the ASD- the hole in her heart. Even after that surgery, she still didn't extebate and still couldn't take a feeding orally. A tracheotomy was performed and a G-tube was implanted. We were told she would need "long term care." She was transferred to Franciscan's Children's Hospital. This is a hospital that specializes in long term care and rehabilitation. At this point, we decided to relocate our residence to the Greater Boston Area.
All in all, our daughter was in hospitals for 13 months. She finally came home with 24 hour a day nursing care. She still had a trach, a G-tube, and was hooked up to oxygen on a c-pap machine. She was a medically fragile child.
It was a very long haul. We learned how to give her medications via the G-tube. We learned how to change her G-tube and her tracheotomy tube. We experimented with weaning her off c-pap, oxygen, and her medications. It was a very long process and not always successful. We were very careful with out daughter. When she was discharged from Children's Hospital we were told a common cold or chicken pox could be fatal to her. We were scared.
It wasn't fun having nursing care in our home, but we felt very fortunate to have our daughter in a home environment. We always treated her as if nothing were "wrong" with her. We believe that's what helped her be the person she is today.
When she was one and a half years old, we weaned her off oxygen and put her on compressed air. Just before her second birthday she was decanulated (her trach was removed). Thank God, it was successful. We really felt that she could breathe on her own. It was just a matter of having the doctors believe it. They were concerned to take her "life line" away from her, but agreed to try it within a safe environment- at Children's Hospital. When she was discharged without her trach, I truly felt that she had been reborn. It was a wonderful feeling!
Just before her third birthday, we were told she needed another open heart surgery. This time it was to repair the sub-aorta stenosis. This was the scariest one of all for us. My husband and I discussed not doing it and just enjoy her for as long as she would live, possibly 6 months to one year. But then we decided that it was our responsibility as loving parents to give her every opportunity for life. Surgery was scheduled as soon as possible. We were really nervous in the parent's waiting room. We kept busy by playing Backgammon, Parcheesi, and cards. The most wonderful news was that the surgery was successful and they didn't need to reroute anything or use donor valves. We were elated!
It was astonishing how quickly she recovered and what a difference this surgery made on her life- and ours. From the time she was born she had chronic vomiting and it finally went away. We believe there was a direct relationship between her heart and her stomach. At this point, she still wasn't taking any food or drink orally. All her nutrients went through the G-tube. We continued bringing her to a feeding specialist. Progress was extremely slow. It was hard for her to feel hunger because of the tube feedings.
When she was three and one half years old, the specialist discharged her feeling that she had the skill to eat now. She just needed more practice. Gradually we reduced the tube feedings and started counting calories for everything she ate. She would eat small amounts through the day. She is now 6 years old and loves to eat!
We continue to live in the Boston area and go to Children's Hospital for an annual EKG and ECHO. We don't know what the future may bring, but we love her dearly and will continue to give her every opportunity to enjoy life. She has no restrictions and we treat her the same way we treat her sister. She is very happy and lives a full life.