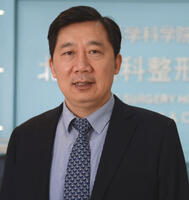 Breast Augmentation
中国医学科学院整形外科医院国贸门诊部主任
(八大处整形医院)
李发成 教授
E-mail: drlfc@sina.com
Facheng Li, M.D. Ph D.
Plastic Surgery Hospital, Chinese Academy of Medical Sciences and Peking Union Medical College,
33 Ba-Da-Chu Street,Shi-Jing-Shan District,Beijing 100041, People's Republic of China
Tel:13911118586
E-mail: lifcmd@yahoo.com.cn
Breast augmentation (augmentation mammaplasty) is the surgical enlargement to the breasts with implants. It is one of the most popular cosmetic surgery procedures nationwide and it can be performed on adult women .
Breast enlargement may improve self-image, boost confidence and create greater personal comfort in clothing and swimwear. It can create fullness which was never present or restore fullness lost following pregnancy, breastfeeding, or weight loss. The patient is usually able to return to work in less than a week. The procedure may be combined with a mastopexy (breast lift), if needed, to maximize the improvement of breast contour.
Breast augmentation involves making a small incision to insert a breast implant in order to enlarge the breast. The surgery is performed while the patient is asleep under a general anesthesia in the safety and comfort of our outpatient operating room. Each implant type and surgical approach has its own advantages and Prefessor Li will discuss these with you as it pertains to your individual situation, but the choice is yours.
Decisions made before surgery
Implant Size

The Incision Site
Perioareola

Inframmary Fold

Axilla (Under the arm)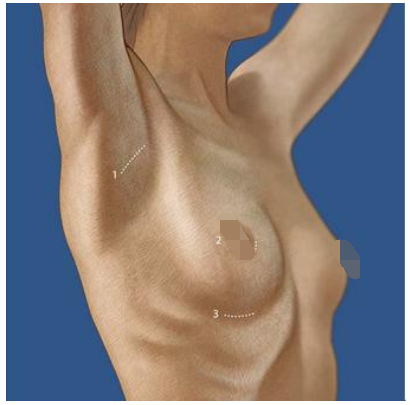 3.Placement of the implant
Under the muscle

Under the breast tissue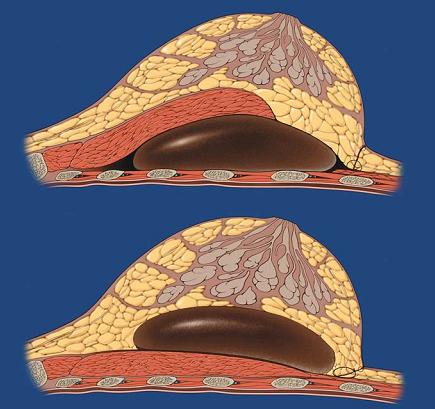 4. Choice of Implant
Smothe or textured

Round or anatomic
About the silicone breast implants
Silicone breast implants are FDA approved medical devices used in breast augmentation and reconstruction procedures. The implants are comprised of a silicone shell filled with silicone gel and are available in various shapes and sizes and with smooth or textured surfaces. Because silicone gel has a texture similar to that of breast tissue, silicone breast implants tend to have a more natural look and feel than saline implants.
The Safety of Silicone Breast Implants
For 14 years, the FDA banned silicone breast implants over a variety of safety concerns. The implants had been accused of causing major health problems including lupus, rheumatoid arthritis, connective tissue disease, and cancer. However, reports by the Institute of Medicine as well as numerous studies conducted over the years have concluded that silicone breast implants cause no such health risks and are, in fact, safe and effective for use in augmentation and reconstruction procedures.
In November 2006, the FDA issued a statement announcing the approval of Mentor MemoryGel™ and Allergan Inamed® Silicone Breast Implants. The decision for approval was based on extensive data collected from clinical trials on the risks and benefits of the medical devices.