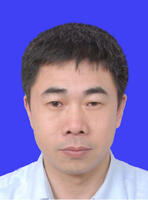 磁休克治疗抑郁症媲美电休克治疗
来自阿姆斯特丹的消息:德国波恩大学医院的研究发现磁休克治疗难治性抑郁症,疗效与电休克治疗相似但是患者恢复得更快。磁休克治疗是在全麻下进行,利用强磁场引发癫痫发作。与电休克治疗相比,磁休克治疗更容易控制癫痫发作的部位和扩散方式。
Magnetic Seizure Therapy Matches ECT for Depression
Article Outline
Vitals
Major Finding: This was one of only a few clinical studies of MST. It found comparable outcome to ECT but quicker recovery and reorientation.
Data Source: Prospective study of 20 patients: 16 with major depressive disorder and 4 with bipolar disorder.
Disclosures: The authors had no relevant financial conflicts of interest.
AMSTERDAM – Magnetic seizure therapy yields outcomes similar to electroconvulsive therapy for the treatment of resistant depression but has the advantage of faster recovery.
"For treatment-resistant depression, electroconvulsive therapy (ECT) is often the treatment of last resort. It has been applied for 75 years and is effective, but has cognitive side effects, relapse rates as high as 50%, and it carries a stigma," said Dr. Sarah Kayser of the University Hospital of Bonn (Germany), who presented the findings at the meeting.
Magnetic seizure therapy (MST), performed under general anesthesia, is a more focal form of convulsive therapy that uses a strong magnetic field to induce a seizure. It provides greater control over sites of seizure onset and patterns of seizure spread, she said. MST treatment is performed much like ECT. The main difference is that magnetic rather than electrical stimulation is applied to induce seisures.
Previous studies on small groups of patients have suggested that MST is a successful antidepressant approach, with less potential for cognitive side effects, compared with ECT. Although the initial prototype machine was large and unwieldy with multiple components, the newer MagPro MST, which is made in Denmark, is much smaller and easier to work with, Dr. Kayser noted.
The prospective study included 20 patients: 16 with a DSM-IV diagnosis of major depressive disorder and 4 with bipolar disorder. The average patient was a 50-year-old female who had had six lifetime episodes of illness, been treated with 18 medications, and been hospitalized four times, Dr. Kayser reported.
The average duration of the most recent episode of illness was 6 years in the MST group and 3.5 years in the ECT group. One out of five patients had attempted suicide.
Ten patients received ECT, and the other 10 received a full course (up to 12 treatments) of MST.
The outcome measure of effectiveness was remission or a 50% reduction in depressive symptom severity according to the Hamilton Depression Rating Scale (HDRS28) and the Montgomery-Åsberg Depression Rating Scale (MADRS).
The two treatment groups in the study both demonstrated significant improvement over baseline. Response criteria were met by 65% of the patients, whereas 53% met the criteria for remission, Dr. Kayser reported.
The patients' mean scores on the HDRS28 declined by approximately 12 points in each treatment arm (P less than .001), and on the MADRS they dropped approximately 12 points after ECT and 15 points after MST (P less than .001).
Several aspects of recovery from the procedure were significantly better in the MST arm, compared with ECT, she reported. "Patients were quicker to breathe independently after anesthesia, and their reorientation time was faster, based on their answers to biographical questions such as name, date, and so forth," she said.
Mean recovery time (defined as independent breathing) was nearly 4 minutes after ECT, compared with approximately 1.5 minutes with MST (P less than .01).
Reorientation time was 8 minutes vs. 2 minutes (P less than .01). EEG showed no effects on brain structure with either approach.
Neither arm showed significant changes in cognitive outcomes, including learning and memory (verbal and visual), abstract knowledge, executive functions (verbal fluency), and speed of processing.
This is an emerging treatment for severe depression that is being studied in only four clinical trials that are centered in New York/Dallas; Australia; Bonn, Germany; and Berlin.