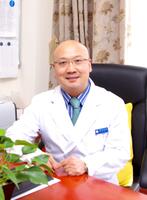 TCM saved repeated failures!
Traditional Chinese Medicine shows promising results
In Reproductive Medicine
Dr. Guoqing Tong, MD, PhD, Fertility Specialist
IVF Center, Shuguang Hospital Affiliated to Shanghai University of Traditional Chinese Medicine, Shanghai, China
In vitro fertilization and embryo transfer have been helping thousands of families globally. The world statistics indicates that over five million IVF babies have been born since the first test tube baby Louise Brown was born in 1976. In mainland of China alone, around six hundred thousand IVF treatments were carried out in 2017, which resulted in more than two hundred thousand babies. Though IVF treatment remains the most efficient technology for infertility problem, a lot of patients have to repeat the procedure many times without success. These patients are usually reaching certain age (above 40 years old), or have suboptimal endometrial environment, or failed many times with unknown reason.
These difficult cases typically try many kinds of treatment, including taking anti-oxidative pills, DHEA, CoQ10, as well as various complementary medicines. However, so far, there is very limited scientific evidence showing its efficacy. Traditional Chinese Medicine (TCM) is one of the choices for these difficult patients. There has been intensive research on this topic which shows controversial result.
Shuguang Hospital IVF center is also applying TCM on IVF treatment, particularly for these difficult cases. We tried acupuncture for frozen-thawed embryo transfer for difficult cases. We found endometrial blood flow significantly increased by acupuncture with a trending of higher pregnancy rate. We investigated a Chinese herbal formula (Cangfupailuan formula) for PCOS patient. We observed this formula help patients to reduce body weight, therefore results in higher rate of mature oocytes and high quality embryos. We tried the other formula, Bushenyutai formula for aged patients receiving minimal stimulation regime for IVF treatment, and noted ovarian response together with endometrium receptivity were significantly improved, which gave rise to higher pregnancy rate. For patients with repeated failures, we gave patients acupuncture before embryo transfer, results are surprisingly promising, and more than thirty patients with more than five times of failure are pregnant. The pregnancy rate is unexpectedly good with increasing number of patients seeking help
Applying TCM in a proper way for difficult patients, such as aged patients or repeated failures, is making a difference in reproductive medicine. Currently, we have patients from Spain, USA and Africa, et al undergoing TCM-enhanced IVF treatment. Several manuscripts were submitted to international journals. We wish to share these publications. We also expect more IVF clinics, research institutes and business d would collaborate with us to carry TCM-enhanced IVF further.
References
Albertson K. The use of traditional Chinese medicine fortreating female infertility. Clayton College of NaturalHealth, Birmingham, AL, 2006.
Emperaire JC. [Minimal ovarian stimulation: certainly less dangerous and probably asefficient. GynecolObstetFertil. 2006. 34(4): 354-5.
Wang L, Zhou GB, Liu P, et al. Dissection of mechanismsof Chinese medicinal formula Realgar-Indigo naturalis asan effective treatment for promyelocytic leukemia. Proc
Natl Acad Sci USA, 2008, 105(12):4826-4831.
De los Santos M, Mercader A, Galan A, et al. Implantation rates after two, three, or five days of embryo culture. Placenta, 2003,24(Supple B):S13-S19.
Dandan zhu, Guoqing Tong, et al. Vitrified-warmed blastocyst transfer cycles yield higher pregnancy and implantation rates compared with fresh blastocyst transfer cycles-time for a new embryo transfer strategy? Fertil Steril. 011 Apr;95(5):1691-5.