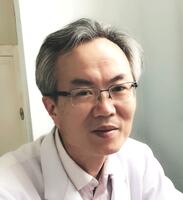 乳腺癌NCCN2015v3指南——导管原位癌
Ductal Carcinoma in Situ (Stage 0, Tis, N0, M0)
Workup
The recommended workup and staging of DCIS includes: history and physical examination; bilateral diagnostic mammography; pathology review; and tumor ER determination.
Genetic counseling is recommended if the patient is considered to be at high risk for hereditary breast cancer as defined by the NCCN Guidelines for Genetic/Familial High-Risk Assessment: Breast and Ovarian.
Although HER2 status is of prognostic significance in invasive cancer, its importance in DCIS has not been elucidated.
To date, studies have either found unclear or weak evidence of HER2 status as a prognostic indicator in DCIS.
The NCCN Panel concluded that knowing the HER2 status of DCIS does not alter the management strategy and routinely should not be determined.
MRI has been prospectively shown to have a sensitivity of up to 98% for high-grade DCIS.
In a prospective, observational study, 193 women with pure DCIS underwent both mammography and MRI imaging preoperatively; 93 (56%) women were diagnosed by mammography and 153 (92%) were diagnosed by MRI (P < .0001).
Of the 89 women with high-grade DCIS, 43 (48%) who were not diagnosed by mammography were diagnosed by MRI alone.
Another study evaluated the role of MRI in determining appropriate candidacy for partial breast irradiation for women with DCIS.
Twenty percent of women with DCIS were identified as ineligible for partial breast irradiation after a bilateral breast MRI.
However, large prospective clinical trials will be necessary to further investigate the clinical role of MRI for diagnosing DCIS and to investigate its effect on recurrence rates or mortality.
The NCCN Panel has included breast MRI as optional during the initial workup of DCIS, noting that the use of MRI has not been shown to increase likelihood of negative margins or decrease conversion to mastectomy with DCIS.
导管原位癌(0期,TisN0M0)
检查
导管内原位癌推荐的检查和分期包括:病史与体格检查;诊断性双侧乳腺摄影;复阅病理以及肿瘤雌激素受体测定。
如果该患者被认为符合遗传性/家族性高危性评估:乳腺与卵巢NCCN指南定义的高危遗传性乳腺癌建议遗传咨询。
尽管在侵袭性肿瘤中HER2状态具有预后意义,但是其在导管内原位癌中的重要性尚未阐明。
迄今为止,在导管内原位癌中的研究HER2状态作为一个预后指标发现或者不清楚或者无充分证据。
NCCN小组断定知道导管内原位癌的HER2状态不改变治疗策略因此不应该常规测定。
对于高分级导管内原位癌已前瞻性显示MRI敏感性高达98%。
在一项前瞻性观察研究中,193例单纯性导管内原位癌女性术前均接受了乳腺摄影及MRI检查;93例(56%)女性经乳腺摄影确诊而153例(92%)经MRI确诊(P<.0001)。< p="">
89例高分级导管内原位癌女性之中,43例(48%)经乳腺摄影未确诊者单纯经MRI确诊。
另外一项研究评估了MRI对导管内原位癌女性在确定合理的部分乳房照射候选资格方面的地位。
20%的导管内原位癌女性在双侧乳腺MRI检查后被发现不适于部分乳房照射。
但是,大型前瞻性临床试验是进一步研究MRI对于导管内原位癌诊断的临床地位所以及探讨其对复发率或死亡率的影响所必需的。
既然尚未证明MRI的使用增加导管内原位癌切缘阴性或减少转变为乳房切除术的可能,NCCN小组将乳腺MRI作为导管内原位癌初始检查的可选检查收入。
Primary Treatment
Seemingly pure DCIS on core needle biopsy will be found to be associated with an invasive cancer on surgical excision in about 25% of 47 patients.
For the vast majority of patients with limited disease where negative margins are achieved with the initial excision or with re-excision, lumpectomy or total mastectomy are appropriate treatment options.
Although mastectomy provides maximum local control, the long-term, cause-specific survival with mastectomy appears to be equivalent to that with excision and whole breast irradiation.
Patients with DCIS and evidence of widespread disease (ie, disease in two or more quadrants) on mammography or other imaging, physical examination, or biopsy require a total mastectomy without lymph node dissection.
Many factors impact recurrence risk, including patient age, tumor size, tumor grade, and margin width.
The definition of a negative margin has not been firmly established in DCIS.
There appears to be a consensus that margins greater than 10 mm are accepted as negative (but may be excessive and may compromise cosmetic outcome) and margins less than 1 mm are inadequate, but no uniform consensus exists for margin status between these values.
With pathologic margins between 1 and 10 mm, wider margins are generally associated with lower local recurrence rates.
However, close surgical margins (<1 mm) at the fibroglandular boundary of the breast (chest wall or skin) do not mandate surgical re-excision but can be an indication for higher boost dose radiation to the involved lumpectomy site.
Prospective randomized trials have shown that the addition of whole breast irradiation to a margin-free excision of pure DCIS decreases the rate of in-breast disease recurrence, but does not affect survival or distant metastasis-free survival.
Whole breast irradiation after breast-conserving surgery reduces the relative risk of a local failure by approximately one half.
If whole breast radiation is used, the use of a radiation boost (by photons, brachytherapy, or electron beam) to the tumor bed is recommended to maximize local control, especially in patients 50 years of age or younger.
There is retrospective evidence suggesting that selected patients have a low risk of in-breast recurrence with excision alone without breast irradiation.
For example, in a retrospective review, 10-year disease-free survival (DFS) rates of 186 patients with DCIS treated with lumpectomy alone were 94% for patients with low-risk DCIS and 83% for patients with both intermediate- and high-risk DCIS.
In another retrospective study of 215 patients with DCIS treated with lumpectomy without radiation therapy, endocrine therapy, or chemotherapy, the recurrence rate over 8 years was 0%, 21.5%, and 32.1% in patients with low-, intermediate- or high-risk DCIS, respectively.
A multi-institutional, nonrandomized, prospective study of selected patients with low-risk DCIS treated without radiation has also provided some support for the use of excision without radiation in the treatment of DCIS.
At a median follow-up of 6.2 years, the 5-year risk of ipsilateral breast recurrence was 6.1% (95% confidence interval [CI], 4.1%-8.2%) in the subset of patients with low-/intermediate-grade DCIS and median tumor size of 6 mm.
Margin widths were greater than or equal to 5 mm in 69.2% and 82.9% of patients in the low-/intermediate-risk and high-risk arms, respectively, with margin widths of greater than or equal to 10 mm or no tumor on re-excision observed in 48.5% and 53.3% of patients in the respective groups.
Although an acceptably low ipsilateral recurrence rate was observed in the low-/intermediate-grade arm of the study at 5 years, the 7-year ipsilateral recurrence rate in this group of patients was considerably higher (10.5%; 95% CI, 7.5%-13.6%), suggesting that these events may be delayed but not prevented in this population.
Ipsilateral breast recurrences were approximately equally divided between invasive breast cancer and DCIS in the low-/intermediate-risk group but only about one-third of patients with an in-breast recurrence in the high-risk group had invasive disease.
Another retrospective study reviewed 220 patients with DCIS treated with breast conservation surgery and radiation.
Thirty-six percent received a radiation boost.
At 46 months, none of the 79 patients who received a radiation boost experienced a local recurrence, whereas 8 of 141 patients who did not receive a boost experienced a local recurrence.
Prospective randomized trials have not been carried out to analyze whether wider margins can replace the need for radiation therapy for DCIS.
A retrospective series demonstrated that for margin width of 10 mm, radiation had no additional benefit in reducing the already low local recurrence rate of 4% at the end of 8 years.
Also, if margin width was between 1 mm and less than 10 mm, the addition of radiation therapy led to a non-statistically significant reduction in local recurrence.
However, when margins were less than 1 mm a significant benefit was seen.
A meta-analysis of four large multicentre randomized trials confirmed the results of the individual trials that adding radiation therapy to breast- conserving surgery for DCIS provides a statistically and clinically significant reduction in ipsilateral breast events (HR [hazard ratio], 0.49; 95% CI; 0.41-0.58, P < .0000).
Results from a retrospective study of 445 patients with pure DCIS treated by excision alone indicated that margin width was the most important independent predictor of local recurrence, although the trend for decreasing local recurrence risk with increasing margin width was most apparent with margins less than 1 mm and greater than or equal to 10 mm.
In a meta-analysis of 4660 patients with DCIS treated with breast-conserving surgery and radiation, a surgical margin of less than 2 mm was associated with increased rates of ipsilateral breast tumor recurrence compared with margins of 2 mm, although no significant differences were observed when margins of greater than 2 mm to 5 mm or greater than 5 mm were compared with 2-mm margins.
The results of this study suggest that wide margins (≥2 mm), which can compromise cosmetic outcome, do not provide additional benefit in the population of patients with DCIS receiving radiation therapy following breast-conserving therapy.
A large, retrospective study found that narrow surgical resection margin (≤2 mm) does not increase local recurrence compared to a surgical resection margin of 2 mm.
Further complicating the issue of margin width is the impact of the fibroglandular boundary-the pectoral fascia and the superficial skin where narrower tumor-free margins may provide adequate local control.
The choice of local treatment does not impact overall disease-related survival; therefore, the individual patient's acceptance of the potential for an increased risk of local recurrence must be considered.
An analysis of specimen margins and specimen radiographs should be performed to ensure that all mammographically detectable DCIS has been excised.
In addition, a post-excision mammogram should be considered where appropriate (eg, the mass and/or microcalcifications are not clearly within the specimen).
Axillary dissection is not recommended for patients with pure DCIS, and axillary nodal involvement in patients with pure DCIS in the breast is rare.
However, a small proportion of women with seemingly pure DCIS on initial biopsy will have invasive breast cancer at the time of the definitive surgical procedure and thus will ultimately require ALN staging.
In patients with seemingly pure DCIS to be treated with mastectomy or with excision in an anatomic location (eg, tail of the breast), which could compromise the performance of a future sentinel lymph node (SLN) procedure, an SLN procedure may be considered.
初始治疗
大约25%的空心针穿刺活检时貌似单纯性导管内原位癌患者在手术切除时发现具有侵袭性肿瘤。
对于绝大多数最初的切除术或再切除术达到切缘阴性的局限期疾病患者,乳房局部病灶切除术或全乳切除术是合理的治疗方案。
尽管乳腺切除术提供最大局部控制,但是乳腺切除术的长期、病因特异性生存似乎相当于切除术和全乳照射。
导管内原位癌患者并且在乳腺摄影或其它影像检查、体检或活检时存在广泛性病变的证据(即,在两个或更多象限中)需要全乳切除术无淋巴结清扫术。
许多因素影响复发风险,包括患者年龄、肿瘤大小、肿瘤分级以及切缘宽度。
在导管内原位癌中阴性切缘的界定尚未牢固确立。
似乎有一个共识就是切缘大于10mm是被接受的阴性(但可能是过度的且可能损害美容结果)而切缘小于1mm是不够的,但是对于切缘在这些数值之间的情况现在没有统一的共识。
病理切缘在1mm与10mm之间、更宽的切缘通常与较低的局部复发率有关。
但是,乳腺纤维腺体界线(胸壁或皮肤)靠近手术切缘(<1mm)不要求手术再切除但是可以作为对病灶切除部位更高推量照射的一个指征。
前瞻性随机化试验已证明切缘阴性的单纯性导管内原位癌增加全乳照射降低乳腺疾病复发率,但是不影响生存率或无远处转移生存率。
保乳术后全乳照射局部失败的相对风险降低大约一半。
如果使用全乳照射,推荐对瘤床使用推量照射(用光子、近距离照射或电子束)以使局部控制达到最佳,特别是在≤50岁的患者中。
回顾性证据提示经过挑选的乳腺复发低危患者单独切除不用乳腺照射。
例如,在一项回顾性综述中,接受单纯乳房局部病灶切除术治疗的186例导管内原位癌患者10年无病生存(DFS)率低危导管内原位癌患者是94%而中危与高危导管内原位癌患者是83%。
在另一项接受乳房局部病灶切除术不经放疗、内分泌治疗或化疗治疗的215例导管内原位癌患者的回顾性研究中,低、中或高危导管内原位癌患者8年以上复发率分别是0%、21.5%和32.1%。
经过挑选的低危导管内原位癌没有放疗的患者一项多中心、非随机、前瞻性研究对于使用切除术没有放疗治疗导管内原位癌也提供了相当的支持。
在中位随访6.2年时,在导管内原位癌低/中度恶性亚组且中位肿瘤6mm大小的患者中同侧乳腺5年复发风险是6.1%(95%可信区间[CI],4.1%-8.2%)。
边界宽度≥5mm低/中危和高危组患者分别有69.2%和82.9%,边界宽度≥10mm或在再切除术时没有观察到肿瘤相应患者组分别有48.5%和53.3%。
尽管该研究的低/中度恶性组在5年时观察到的同侧复发率低得能够令人接受,但是在这组患者中7年同侧复发率相当高(10.5%;95% CI,7.5%-13.6%),提示在这一人群中这些事件可能被推迟而非阻止。
在低/中危组侵袭性乳腺癌和导管内原位癌之间同侧乳腺复发大约均分但是高危组中乳腺内复发患者大约仅1/3有浸润性疾病。
另一项回顾性研究重温了220例接受保乳手术和放疗的导管内原位癌患者。
36%接受了推量照射。
在46个月时,接受了推量照射者的79例患者当中没有一个出现局部复发,而141例未接受推量照射的患者中8例出现局部复发。
目前未开展研究导管内原位癌更宽的切缘是否可以代替对放疗需求的前瞻性随机化试验。
一项回顾性群列显示对于切缘宽度10mm者,在降低8年末时已经很低的4%的局部复发率方面放疗没有额外获益。
同样,如果切缘宽度在1mm与<10mm之间,放疗的加入带来统计学无显著意义的局部复发降低。
但是,当切缘不足1mm时观察到显著受益。
4个大型多中心随机试验的一项荟萃分析证实了单独试验的结果:对导管内原位癌保乳术增加放疗带来同侧乳腺事件统计学以及临床上明显降低(HR[风险比],0.49;95% CI;0.41-0.58,P<.0000)。< p="">
一项445例单纯切除治疗的单纯性导管内原位癌患者的回顾性研究结果显示切缘宽度是局部复发最重要的独立预测因子,虽然切缘小于1mm增加切缘宽度以及≥10mm降低局部复发风险倾向是最明显的。
在一项4660例接受保乳术和放疗治疗的导管内原位癌患者的meta分析中,与切缘2mm相比手术切缘<2mm增加同侧乳腺肿瘤复发率,尽管当与2mm切缘相比时切缘>2mm-5mm或>5mm并未观察到显著差异。
该研究结果提示在保乳治疗之后接受放疗的导管内原位癌患者人群中宽的切缘(≥2mm),可能损害美容效果,不提供额外获益。
一项大型、回顾性研究发现与2mm手术切缘相比窄的手术切缘(≤2mm)不增加局部复发。
更复杂的切缘宽度的争论是纤维腺体界线-胸肌筋膜和表面皮肤影响窄的无瘤切缘可能提供足够的局部控制。
局部治疗的选择不影响总体疾病相关生存;因此,必须考虑具体患者的认可对于增加局部复发风险的可能性。
应该进行标本切缘与标本X线照相的分析以保证所有的乳房摄影可检测出已经切除的导管内原位癌。
另外,应该考虑切除术后乳房X线照什么情况下是合理的(例如标本内肿块和/或微小钙化不明显)。
对于单纯性导管内原位癌患者不推荐腋窝淋巴结清扫,并且在乳腺单纯性导管内原位癌患者中腋淋巴结受累罕见。
但是,一小部分在最初活检时貌似单纯性导管内原位癌女性在根治性手术的时候有浸润性乳腺癌并因此最终将需要腋淋巴结分期。
在貌似单纯性导管内原位癌患者中接受乳腺切除或解剖学定位(例如乳腺尾部)的切除,可能影响将来前哨淋巴结(SLN)操作,可以考虑SLN措施。
NCCN Recommendations for Primary Treatment of DCIS
According to the NCCN Panel, primary treatment options for women with DCIS along with their respective categories of consensus are: lumpectomy plus radiation (category 1); total mastectomy, with or without reconstruction (category 2A); or lumpectomy alone followed by clinical observation (category 2B).
There is no evidence that survival differs between the three treatment options.
Decreased rates of local recurrence following lumpectomy have been observed in randomized trials with the addition of whole breast radiation (category 1).
Although randomized trials evaluating the effectiveness of total mastectomy in DCIS have not been performed, mastectomy is a highly effective strategy to decrease risk of local recurrence (category 2A).
The option of lumpectomy alone should be considered only in cases where the patient and the physician view the individual risks as "low" (category 2B).
According to the NCCN Panel, complete resection should be documented by analysis of margins and specimen radiography.
Post-excision mammography should also be performed whenever uncertainty about adequacy of excision remains.
Clips are used to demarcate the biopsy area because DCIS may be clinically occult and further surgery may be required pending the margin status review by pathology.
Women treated with mastectomy are appropriate candidates for breast reconstruction (see Principles of Breast Reconstruction Following Surgery in the NCCN Guidelines for Breast Cancer).
Contraindications to breast-conserving therapy with radiation therapy are listed in the algorithm (see Special Considerations to Breast-Conserving Therapy Requiring Radiation Therapy in the NCCN Guidelines for Breast Cancer).
Postsurgical Treatment DCIS falls between atypical ductal hyperplasia and invasive ductal carcinoma within the spectrum of breast proliferative abnormalities.
The Breast Cancer Prevention Trial performed by National Surgical Adjuvant Breast and Bowel Project (NSABP) showed a 75% reduction in the occurrence of invasive breast cancer in patients with atypical ductal hyperplasia treated with tamoxifen.
These data also showed that tamoxifen led to a substantial reduction in the risk of developing benign breast disease.
The Early Breast Cancer Trialists' Collaborative Group (EBCTCG) overview analysis showed that, with 5 years of tamoxifen therapy, women with ER-positive or receptor-unknown invasive tumors had a 39% reduction in the annual odds of recurrence of invasive breast cancer.
Similarly, the NSABP B-24 trial found a benefit from tamoxifen for women with DCIS after treatment with breast conservation surgery and radiation therapy.
In that study, women with DCIS who were treated with breast-conserving therapy were randomized to receive placebo or tamoxifen.
With 13.6 years median follow-up, the women treated with tamoxifen had a 3.4% absolute reduction in ipsilateral in-breast tumor recurrence risk (HR, 0.30; 95% CI, 0.21-0.42; P < .001) and a 3.2% absolute reduction in contralateral breast cancers (HR, 0.68; 95% CI, 0.48-0.95; P = .023).
The women receiving tamoxifen had a 10-year cumulative rate of 4.6% for invasive and 5.6% for noninvasive breast cancers in the ipsilateral breast compared with 7.3% for invasive and 7.2% for noninvasive breast cancers in placebo-treated women.
The cumulative 10-year frequency of invasive and noninvasive breast cancer in the contralateral breast was 6.9% and 4.7% in the placebo and tamoxifen groups, respectively.
No differences in overall survival (OS) were noted.
A retrospective analysis of ER expression in NSABP B-24 suggests that increased levels of ER expression predict for tamoxifen benefit in terms of risk reduction for ipsilateral and contralateral breast cancer development following breast-conserving therapy.
A phase III trial for women with excised DCIS randomized subjects in a 2 x 2 fashion to tamoxifen or not and whole breast radiation therapy or not.
With 12.7 years of median follow-up, the use of tamoxifen decreased all new breast events (HR, 0.71; 95% CI, 0.58-0.88; P = .002).
The use of tamoxifen decreased ipsilateral and contralateral breast events in the subjects not given whole breast radiotherapy (ipsilateral HR, 0.77; 95% CI, 0.59-0.98; contralateral HR, 0.27; 95% CI 0.12-0.59), but not in those receiving whole breast radiotherapy (ipsilateral HR, 0.93; 95% CI, 0.50-1.75; P = .8; contralateral HR, 0.99; 95% CI, 0.39-2.49; P = 1.0).
NCCN推荐的导管内原位癌的初始治疗
根据NCCN小组,对于导管内原位癌的初始治疗选择以及其相应的共识等级是:乳房局部病灶切除术加放疗(1级);全乳切除术±重建(2A级);或单纯乳房局部病灶切除术然后临床观察(2B级)。
在这3种治疗选择之间没有生存不同的证据。
已在随机试验中观察到在病灶切除术后外加全乳照射降低局部复发率(1级)。
尽管正在评估全乳切除术治疗导管内原位癌疗效的随机试验还没有完成,但是对于降低局部复发风险乳腺切除术是一个非常有效的策略(2A级)。
如果患者与医师认为个体风险为"低"应该只考虑单纯乳房局部病灶切除术的选择(2B级)。
根据NCCN小组,完全切除应经切缘与标本放射照相研究来证明。
只要仍然不确定切除充分也应该进行切除术后乳腺摄影。
夹子用于界定活检区域因为导管内原位癌可能是临床隐匿性的并且进一步手术可能需要听候病理学检查的切缘情况。
接受乳腺切除术治疗的女性是适于乳房再造的候选者(见乳腺癌NCCN指南中术后乳房重塑原则)。
保乳治疗联合放疗的禁忌症列表于工作步骤(见乳腺癌NCCN指南中保乳治疗需要放疗特别考虑的事项)。
术后治疗
导管内原位癌落在不典型性导管内瘤变与各种各样的乳腺异常增生内的浸润性导管癌之间。
由国家乳腺癌与结直肠癌外科辅助治疗项目(NSABP)完成的乳腺癌预防试验证明在不典型性导管内瘤变患者中接受他莫昔芬治疗浸润性乳腺癌发生减少75%。
这些数据也显示他莫昔芬可大幅度降低发生良性乳房疾病的风险。
早期乳腺癌Trialists合作组(EBCTCG)综述分析显示,用他莫昔芬治疗5年,ER阳性或受体未知的浸润性肿瘤女性浸润性乳腺癌年复发率降低39%。
同样,NSABP B-24试验发现对于导管内原位癌女性在经保乳手术和放疗治疗后从他莫昔芬中受益。
在该研究中,接受保乳治疗的导管内原位癌女性被随机分入接受安慰剂或他莫昔芬。
中位随访13.6年,接受他莫昔芬治疗的女性同侧乳腺内肿瘤复发风险绝对降低3.4%(HR,0.30;95% CI,0.21-0.42;p<.001)并且对侧乳腺癌绝对降低3.2%(HR,0.68;95% CI,0.48-0.95;P =.023)。
接受他莫昔芬的女性在同侧乳腺中浸润性乳腺癌10年累积发生率4.6%和非浸润性乳腺癌5.6%而在安慰剂治疗的女性中浸润性乳腺癌7.3%和非浸润性乳腺癌7.2%。
对侧乳腺浸润性与非浸润性乳腺癌10年累积发生率安慰剂组和他莫昔芬组分别是6.9%和4.7%。
总生存(OS)没有差异。
一项对NSABP B-24中ER表达情况的回顾性分析提示ER表达水平增加预示他莫昔芬在保乳治疗后降低同侧与对侧乳腺癌发生风险方面获益。
一项Ⅲ期试验对切除的导管内原位癌女性以2×2方式随机分配受试者至有无他莫昔芬和有无全乳放疗。
中位随访12.7年,他莫昔芬的使用降低了所有的新发乳腺事件(HR,0.71;95% CI,0.58-0.88;P = .002)。
在未给予全乳放疗的受试者中他莫昔芬的使用降低了同侧及对侧乳腺事件(同侧HR,0.77;95% CI,0.59-0.98;对侧HR,0.27;95% CI0.12-0.59),在那些接受全乳放疗者中则未降低(同侧HR,0.93;95% CI,0.50-1.75;P =.8;对侧HR,0.99;95% CI,0.39-2.49;P =1.0)。
NCCN Recommendations
According to the NCCN Panel, tamoxifen may be considered as a strategy to reduce the risk of ipsilateral breast cancer recurrence in women with ER-positive DCIS treated with breast-conserving therapy (category 1 for those undergoing breast-conserving surgery Followed by radiation therapy; category 2A for those undergoing excision alone).
The benefit of tamoxifen for ER-negative DCIS is not known.
Strategies for reducing the risk of recurrence to the contralateral breast are described in the NCCN Guidelines for Breast Cancer Risk Reduction.
NCCN推荐
根据NCCN小组,他莫昔芬可以考虑作为ER阳性导管内原位癌保乳治疗女性降低同侧乳腺癌复发风险的一个策略(对于保乳术序贯放疗者1级;对于单独切除术者2A级)。
对于ER阴性导管内原位癌他莫昔芬的益处尚不清楚。
降低对侧乳腺复发风险的策略在NCCN降低乳腺癌风险指南中描述。
Surveillance
According to the NCCN Panel, follow-up of women with DCIS includes interval history and physical examination every 6 to 12 months for 5 years and then annually, as well as yearly diagnostic mammography.
In patients treated with breast-conserving therapy, the first follow-up mammogram should be performed 6 to 12 months after the completion of breast-conserving radiation therapy (category 2B).
Patients receiving risk reduction agents should be monitored as described in the NCCN Guidelines for Breast Cancer Risk Reduction.
The majority of recurrences of DCIS are in-breast recurrences after breast-conserving therapy, and recurrences mostly occur close to the site of prior disease.
In those women for whom the initial DCIS was treated with excision alone, the treatment for a recurrence of DCIS is similar to that followed previously.
In women whom the initial DCIS was treated with breast-conserving surgery plus radiation therapy, mastectomy is usually necessary to treat DCIS recurrence.
Local recurrences after mastectomy for DCIS should be treated with wide local excision with consideration for chest wall irradiation.
Overall, approximately half of the local recurrences after initial treatment for a pure DCIS are again DCIS, and the others are invasive cancer.
Those with local recurrences that are invasive should receive systemic treatment as appropriate for a newly diagnosed invasive breast cancer.
监测
根据NCCN小组,导管内原位癌女性的随访包括病史与体格检查每6-12个月1次连续5年然后每年1次以及每年1次诊断性乳腺摄影。
在接受保乳治疗的患者中,应该在保乳放疗结束后6-12个月完成初次乳腺X线照相随访(2B级)。
正在接受降低风险药物的患者应该如NCCN降低乳腺癌风险指南中所述进行监测。
导管内原位癌保乳治疗后的复发大部分是在乳腺内复发,且复发几乎全部发生在靠近原来的病变部位。
在那些最初接受单独切除术治疗的导管内原位癌女性中,对于导管内原位癌复发的治疗遵循类似于上述的。
在最初接受保乳加放疗治疗的导管内原位癌女性中,乳腺切除术对治疗导管内原位癌复发通常是必需的。
对于导管内原位癌乳腺切除术后局部复发应该局部广泛切除考虑联合胸壁照射治疗。
总的说来,对于单纯性导管内原位癌在初始治疗后局部复发大约一半仍是导管内原位癌,而其余的是侵袭性肿瘤。
那些浸润性局部复发者应该按照新确诊的浸润性乳腺癌接受系统治疗。
本文为转载文章,如有侵权请联系作者删除。